About Our Site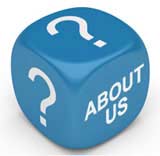 OvercomeDepression was formed to offer a unique reference point on beating and coping with depression.
Whether it's a mild case of anxiety, or a deep, protracted period of sadness, depression can cause us to shut down. One in four of us will suffer from some form of depression at some point in our lives, so if you are lucky enough not to suffer from depression, the chances are you know someone who does. Overcome Depression is here to help.
If you are a sufferer, a friend of a sufferer, or just wish to know more about this all-too-common yet debilitating condition, our site will be able to provide you with the information you need.
In addition to providing advice on how to detect and diagnose depression, we also discuss how and where to get help for yourself and others, and ways to get your life back on track after recovering.
We want Overcome Depression to be a dynamic, two-way service, so we'd also like to hear your story. If you have an experience you'd like to share, or advice you'd like to impart to other sufferers, please don't hesitate to contact us.
Our concern was that there was no single UK resource for interesting features and practical advice on this subject.
Our features and articles are written by experts - who have experience, or a particular interest in this area.
Our Background
OvercomeDepression was founded by John Rowlinson, the founder of PtS.
John, through PtS, is involved in a number of ventures including software and property companies. A percentage of revenue from these activities goes towards funding OvercomeDepression and a number of similar sites.
Our focus is simply on having experts create the highest quality information possible that is widely read.

Related Articles in the 'Site Information' Category...