Avoiding Negative and Thinking Positive Thoughts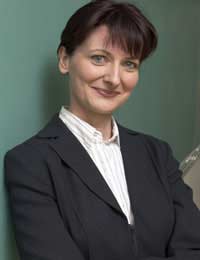 Positive thinking is not something that comes naturally to many people. It involves a certain attitude and mindset that are committed to growth development and successful behaviours. This type of attitude is one of optimism, rather than pessimism.
A positive way of thinking embraces:
Good health
Happiness
Positive outcomes
Encouragement
Negative thinking devotes itself to:
Defeatist attitudes
Unhappiness
Poor faith
Frustration
Over time, negative thinking can begin to push you down the slippery depression slope and you may find that an important part of managing your depressive episodes involves identifying negative thoughts and replacing these with positive ones. Try to also be aware that both positive and negative thinking are contagious in that they affect not only you, but also those around you. This is precisely why you will benefit most by surrounding yourself with positive people, so that you can benefit from their enthusiasm and joy.
Where Do Negative Thoughts Come From?
For many people, negative ways of thinking begin during childhood. You may have often heard 'no' and 'don't do that' to many of the natural and inquisitive inclinations children have and these commands can leave you feeling poorly about yourself. You may feel you can't live up to a certain expectation and you may have moved into adulthood with those beliefs firmly engrained in your heart and mind. The problem with negative thinking is that the more you do it, the more you reinforce and strengthen these ways of viewing yourself and the lower your self esteem becomes.
Negative ways of thinking can be highly destructive to your life. If you take one poor experience in your day and then think, 'this entire day is awful,' you create a negative pattern of thought. The more you focus on how 'bad' your day is, the more you miss and lose the opportunity to experience any positive. You then actually make your day worse and by the end of it, may say it was 'one of the worst days of my life.' Had you believed the day was going to get better and used the power of your own thought to make it that way, you may have ended it thinking it was one of the best days of your life. As you continue to bombard yourself with negative ways of thinking, you begin to believe negative things about yourself and your behaviour will follow suit.
Identify Negative Thoughts
Try to be aware of your thoughts and notice how they influence your actions and how they may make it more difficult for you to trigger positive change. Negative self-talking is a harmful habit that is far too easy to fall into; in a sense, it's a defense mechanism that people develop to protect themselves from taking risks or trying something challenging. By saying 'I'm not capable of this' or 'It's too hard,' you avert the opportunity to try a new experience because you fear failing in it. One way to identify negative thoughts is to keep a diary where you write down your thoughts as they occur. Make frequent notes of experiences and emotions you feel throughout each day. Ask yourself:
How did these experiences make you feel?
How did those around you react? Positively? Negatively?
Does how you feel accurately correspond to what you say?
Was there a better way of verbally expressing how you felt?
Do you feel satisfied with how you expressed yourself?
The purpose of a diary is to make you more cognizant of your thoughts, particularly negative ones. By identifying them early on as they occur, you can take action to make them positive, which can then lead to more positive behaviours.
Replace Negative Thoughts With Positive Ones
With regular practice, you can identify negative thoughts and self-talk and then take steps to change them to positive thoughts, before they get a chance to interfere with your choices and actions. Each time you find yourself thinking negatively, you can say 'stop' and force yourself to rationally replace that thought with something positive and helpful. The exercise will feel unnatural at first but the more you do it, the more it will become an unconscious habit. As your faith in yourself and your qualities increases, so will your positive thoughts.
You can reinforce positive thoughts through the use of images coupled with emotions. This will require a bit more time and effort but can strengthen the quality of positive thoughts. Begin by focusing on a happy memory that makes you feel 'good.' Close your eyes and think about what you were feeling at that time. By associating a feeling with an image, the positive thoughts are reinforced and become much stronger. The more often you practice this exercise, the more positive thoughts you will experience and the more positive your overall attitude to yourself and those around you will become.
Positivity is a circular concept and is indeed contagious as well. Your personal improvement will encourage those around you to be just as positive, which in turn, will reflect back to you and trigger more positive thinking. Take the time to slowly change your negative thinking into positive thought patterns, and you can feel better about yourself while reducing the chances of a depressive episode.
You might also like...
Bix - Your Question:
What do you do when depression floors you so bad that you feel you cant talk? It has left my mind blank and just want to hide from everyone, there is no confidence in anything I do
---
Our Response:
Your GP is a good place to start. He/she will be able to refer you to counselling and/or advise you off self help methods and medical treatments available.
OvercomeDepression
- 2-Oct-17 @ 3:37 PM
What do you do when depression floors you so bad that you feel you cant talk? It has left my mind blank and just want to hide from everyone, there is no confidence in anything i do
Bix
- 30-Sep-17 @ 2:29 AM
I married a man that can't read or write, and am not happy with him because of that, please what should I do
puregold
- 23-Aug-17 @ 12:51 PM
please I need advice on how to deal with inferiority complex
puregold
- 23-Aug-17 @ 12:47 PM