Monitoring Your Own Mood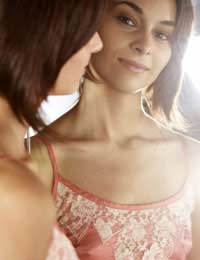 One of the most important but often most difficult parts of managing your depression is monitoring your mood. How you feel impacts every area of your life from your self-esteem to your friends, job, family and how you relate to everyone and everything around you. The common idea that your moods just occur at random and cannot ever be controlled is a mistaken one. Your mood is indeed something you can not only monitor but also actively change given the right motivation and tools to do so.
Mood Swings
A person's mind is frequently stimulated by his or her environment. You receive stimulation through your senses and these inputs can then affect how you think and feel, causing you to react in specific ways to different situations. Depending on the stimulation and thought patterns that occur, your mood can change drastically, quickly and sometimes for the worse.
The benefit of monitoring your moods means that when you experience an initial change in your mood, you can work through this more objectively and easily. This means that when you sense even a slight mood change, you can approach your mood in a step-by-step manner and look for a potential trigger. The key thing to remember is that if you ignore your moods, it is often more difficult to handle a powerful and strong mood change than a slight one. Your chances of successfully maintaining positive even moods are greater when you address negative thoughts and feelings immediately as they occur. It can be difficult but the more you develop an awareness of your 'inner workings,' the easier it will become to identify, challenge and replace negative moods.
What Can I Do?
Monitoring your mood requires effort and consistency on your part to develop an awareness of how you feel. It also requires a willingness to look at often painful events in your environment. When you sense the beginnings of a change in mood, ask yourself:
What was I feeling before this change?
What is going on in my immediate environment?
How exactly am I feeling right now?
What can I do to move past this negative emotion?
Do I need help and support and if so, who can provide it?
Mood Diary
Before you can treat your moods, you will need to have a sense of why they occur and what triggers them. Your doctor may also want detailed information about your moods and it can be difficult to remember how they vary and what your symptoms are, particularly if you have been very ill. It is worthwhile to consider recording your moods in a diary, as this can help you to identify mood patterns and will also aid your doctor in assessing your health and providing accurate treatment recommendations. In addition to recording your emotions, you can also record various events in your day, sleep patterns, conflicts and medications. This can help you to note the triggers for your moods and more specifically, the situations that prompt depressive moods.
Taking Action
As part of managing your depression on a day-to-day basis, you will need to monitor your moods and then ideally take action immediately when you identify a stressful mood beginning. It is usually less challenging to handle the initial stages of a depressive mood than to address it when you have spiralled down into an intense depression. Action may involve various strategies such as:
Taking a 'time out' from a stressful situation
Talking out your feelings with a trusted friend or family member
Giving yourself an outlet to vent frustrations such as writing down your feelings in a diary
Communicating directly, calmly and clearly with the source of your anxiety
Asking for and accepting constructive feedback on your own actions
Asking for clarity regarding a situation. Sometimes a situation is less stressful than it initially appears.
Speak To Someone You Trust
You may wish to consider asking someone you trust to help you monitor your moods. The friends and family members who are closest to you can often notice the earliest 'warning' signs of distressing moods and depression. It can be important to work out the parameters regarding how your moods are communicated to you; this can ensure that you don't feel offended or upset when an angry or otherwise intense mood is pointed out. Your friend or family member may also be willing to offer support and help you address certain moods as they arise. This can help you to feel less isolated as you manage your depression.
By monitoring your moods and keeping a strong awareness of negative thoughts as well as what prompts them, you can deal with your moods as they arise and prevent a spiral down to depression. You also maintain active control over your feelings and actions; this can then further benefit your depression management.
You might also like...