How to Conquer Feelings of Inferiority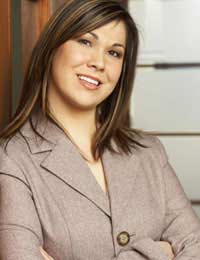 Feelings of inferiority begin when you start to feel you are not good enough and that you are inadequate and worthless particularly in comparison with other people. Inferiority sometimes goes hand-in-hand with depression. If you are battling depression, you may be trying to make sense of the emotions and actions that have possibly led to a low mood. Often, people who have feelings of inferiority do become depressed. An enormous but worthwhile task in managing your depression is to address your own self-image. If you have been dealing with feelings of inferiority, it may seem that you have felt this way for a long time, to the extent that it seems a part of your personality. Try asking friends and family members if they recall you always being this way, and you may find that your negative feelings and behaviours developed over time.
Self-Esteem
Individuals with low self-esteem tend to experience constant negative thoughts and feeling about themselves. They feel inferior to others and their mantra may be: 'I'm not good enough.' When positive things happen, they will often still criticize themselves and feel they should have 'done better.' Any good feelings that result from an experience are fleeting and temporary and they crave positive feedback to counteract the poor feelings they experience about themselves. Individuals with strong or healthy self-esteem tend to assess themselves more accurately. They have a greater awareness of their own abilities and can accept their faults alongside their talents. A person with healthy self-esteem is aware of his or her strengths and limitations but still accepts and nurtures all of these traits. Their acceptance is unconditional and firmly grounded in reality.
Depression is caused by a complex array of factors, both chemical and psychological, but it is believed that over time, poor self-esteem can lead to depression. Your feelings may have stemmed from repeated negative experiences in childhood, or they may have seemingly developed from nowhere. Despite positive reflections from those around you, feelings of poor self-esteem can still prevail. You can work to conquer your inferiority by encouraging healthy self-esteem. Some of the things you can try are:
Reward your accomplishments
Focus on your strengths and positive qualities
Remind yourself that you are worthy of praise
Partake in enjoyable activities
Ask friends for affection when you need it
Nurture your body with a healthy diet and exercise
Be forgiving of yourself when things don't go as planned
It's important to embrace beneficial behaviours but equally important to avoid those that hinder the development of healthy self-esteem. Try to avoid:
Unfairly harsh personal criticism
Placing unrealistic expectations on yourself
Viewing a situation as a catastrophe, when the reality is much different
Allowing a negative experience to override all of the positive ones
Jealousy
Jealousy is a complicated feeling that many people experience and in small doses, it isn't necessarily harmful to your well-being. When you become consumed by jealousy, however, you feel inferior to other people and you basically want what they have. It means you have somehow convinced yourself that your happiness depends on obtaining what others possess. An individual who is jealous of someone else will often deny the feeling. By denying it, self-destructive behaviours can intensify as you act out frustration and anger when you can't attain your needs based on the merits of someone else.
How To Handle Competitiveness
Jealousy often leads to envy, which then leads to competitiveness. When you are highly competitive, you may find your drive is to outdo everyone else and to 'prove' your worth and success. This often stems from a fear of inadequacy, as well as poor self-esteem. It's a fear that others don't see the good in you, and that you must constantly outdo everyone to prove your value. By experiencing jealousy and envy of what others accomplish, you feel inferior and may push yourself to do more, but you only batter your self-esteem in the process as you set goals that you simply can't attain.
You can handle competitiveness by:
Interacting with many different types of people
Appreciating that your success isn't dependent on the accomplishments of others
Knowing that we each have different strengths and weaknesses
Avoiding judgement of yourself by everyone else's strengths
Bringing It All Together
Self-esteem, envy, jealousy, competitiveness-these all join to create a sense of inferiority. When you feel inferior, you also fear that other people will see these qualities in you and may reject you just as you have rejected yourself. Inferiority can keep you isolated and alone and can strengthen depression as well. By taking small steps to conquer your feelings of inferiority, you can:
Improve your self-confidence
Appreciate yourself and others without competing
Contribute positively to your depression management
By thinking that you are inferior, you stop yourself from reaching your own personal full potential and you prevent yourself from developing as a person. Everyone experiences joy, hope, sadness and distress from time to time but when you experience strong feelings of inferiority on a day-to-day basis, you risk a fall down the depression hole. You may have dealt with depression, be currently dealing with it or have yet to begin your management, but remember that it is best to prevent that fall rather than have to make the climb back up. Handling feelings of inferiority may be one part of your own complex depression equation and you have the ability to solve it.
You might also like...