Depression and Bullying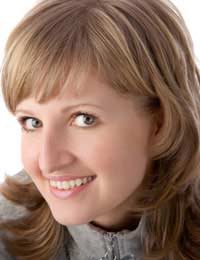 Research into the precise nature of the link between depression and bullying is ongoing but the link itself is clearly established. Children who deal with bullying at school are at a higher risk for depression and suicide. The reality is one that can't be ignored but unfortunately, is often still concluded as 'kids being kids,' while adults turn their heads and look the other way.
Self-Esteem
Self-esteem is one aspect of a child that can take a sharp dive when bullying is present. If your child is being bullied, he or she may feel worthless, which can ultimately lead to depression and thoughts of suicide. Fostering self-esteem is important but where bullying is present, particularly when it is ongoing, feelings of self-worth can begin to decline, leading to depression. Continue to provide positive feedback to your child and compliment him or her on the strength involved in emotionally dealing with bullying. Your child needs to know that bullying is the fault of the bully, not the victim.
Stress and Anxiety
Stress and anxiety experienced as a result of bullying can pave the way for depression. Children who are bullied are more likely to fear going to school and their academic performance can suffer as a consequence. Poor attendance and grades may then increase a child's feelings of failure and sadness.
Treating Depression Caused by Bullying
Where bullying is identified as the clear cause of a child's depression, the crucial first step is to remove the cause itself, which means addressing the bullying. Depending on the level of bullying and where it occurs, this may mean:
Speaking to teachers at the child's school
Contacting local police
Speaking to the parents of the bully
Most importantly, you should keep communication open with your child and show him or her that you care and are there to talk about any feelings associated with the depression and bullying. If a child doesn't have an outlet for dealing with feelings of depression, the risk of the depression increasing becomes a frightening concern.
Bullying in Adults
While bullying is an important focus with regards to children, it should still be noted that it isn't exclusive to children. Adults can and do bully others, quite often in places such as the workplace. Some workplaces now have anti-bullying policies but these are still few and far between. It is hoped that bullying receives greater attention in this neglected area, which will allow adults to work in a safe, respectful and productive environment.
Whether a child or adult is being bullied, the results are clearly harmful, with the worse case scenario being depression leading to suicide. Ultimately, if you are concerned about a child being bullied, the most important action is to deal with the bullying itself while also working with the child to understand how he or she has been affected by the bullying. Don't forget that bullying can also occur in adult circles as well, so if you are experiencing bullying in the workplace, resolve to speak to someone there who can provide support and guidance.
Every person - adult or child - has a right to live safely and without fear of a bully. If you are aware of bullying taking place or are experiencing it yourself, ensure that you don't ignore the situation. Instead, talk to the appropriate support person or authority and take personal steps to build back self-esteem and confidence. When bullying is taken seriously, depression can then be more effectively addressed.
You might also like...