How to Assess Suicide Risk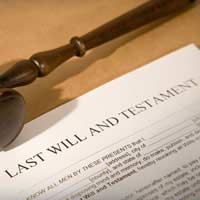 If someone you care about is depressed, there is the potential for that person to take his or her life. For family and friends of that person, noticing the signs that suggest a suicide risk is important to help provide support and prevent the suicide.
Common Suicide Warning Signs
There are a number of warnings signs that suggest a person is thinking about suicide. An obvious one is if the person shares with you directly that they are thinking of taking their life. Other signs include:
Comments about how they wish they were not around.
Talking about a will and how their belongings will be distributed.
Frequently talking about death.
Withdrawing from friends and family
Giving away prized possessions
These will often accompany signs of depression such as hopelessness, substance abuse, sadness and changes in that person's eating or sleeping habits. While not everyone shows these signs, most people will show one or more and it is important to look out for them.
Assessing Suicide Risk
While any concern that a loved one will commit suicide warrants talking to that person, determining the level of risk is still important. You may need to enlist outside support right away if you feel the risk is imminent. Some signs to indicate the level of risk include:
Specificity: if your friend or family member is talking about specific ways in which to take his or her life, then this indicates a higher risk. It shows that a lot of thought is being given to how the suicide might happen.
Lethality: the lethality of the method can increase the risk. A gunshot is more likely to be lethal than taking a bottle of pills.
Proximity to help: if your friend or family member lives alone, then there it is less likely that someone can intervene quickly enough to save his or her life. How close to help that person is plays a part in their level of safety.
Getting Help
It is important to remember that a person who wants to commit suicide does not actually want to die. Rather, they want to escape the pain of living. If you feel the risk is immediate, you should contact local medical authorities for an intervention. In other circumstances, talking to your loved one and offering to take them to a doctor or emergency department is important.
Avoid Blaming Yourself
Even though we have a responsibility to the people we care about, we are not responsible for them. What this means is that you are not at fault if you don't notice the signs of suicide.
The important thing is that you care enough to try to assess the risk and intervene with support options for the person you care about. Not every suicide will show the common warning signs either. It is important that you seek support for yourself as well because you may need to work through your own issues surrounding your loved one.
Your attention to these warning signs can make a difference in the life of someone who is contemplating suicide. Hopefully, your help can facilitate the professional support they need to help them enjoy life again.
You might also like...