Understanding Depression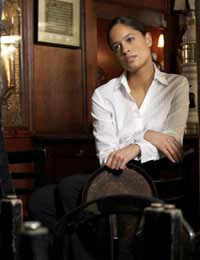 An important part of understanding depression is getting a sense of what it is where it comes from and how it affects people. To many people, depression is a confusing and intense mental illness that, until it is personally experienced, is somewhat of a mystery. Compounding the barriers to understanding depression are a variety of myths about what depression is, or isn't. Another question raised is why some people seem more susceptible to depression and others struggle with it for many years.
Why Me?
Nobody deserves to be depressed and when a person is diagnosed with clinical depression, they may wonder, 'why me?' Self-blame and confusion about how the depression occurred can leave depressed persons with guilt and frustration. Depression can, however, be preceded by many factors such as stress, anxiety over relationships, bereavement and childhood distress. Some of the causes with a more physiological basis are hormonal imbalances and changes in brain chemistry. Other triggers are substance abuse with alcohol or illegal drugs.
What Happens In The Brain?
When a brain is functioning properly, it controls many parts of your body, such as movement and emotions. The brain contains huge numbers of nerve cells known as neurons and these neurons transmit messages through brain chemicals known as neurotransmitters. Neurotransmitters are responsible for regulating many activities such as sleep, eating and mood. When neurotransmitters are not working properly, communication is essentially altered and depression can result.
Why Doesn't It Always Get Diagnosed?
The number of people who don't seek treatment for depression is estimated as high, partly because many people just keep waiting for the symptoms to go away. When this doesn't happen, they are often too afraid to see a doctor and worry about being stigmatized at work or by friends and family. How a person presents their symptoms can also affect accurate diagnosis. Many people will downplay the severity of depression symptoms and men in particular may not show the emotional symptoms to the extent that women do. This can make depression more challenging for a doctor to diagnose. Doctors also fear 'labelling' children with an illness such as depression; because they worry the enormity of the diagnosis will make it harder to successfully treat the condition. Many other conditions share the same features as depression and unfortunately, this can lead to depression being misdiagnosed.
Why Does Treatment Take Longer For Some People?
Depression is such a complex illness that researchers still don't know exactly why some people are able to overcome a depressive episode, never to suffer from one again, while others struggle with depression for years, with little respite in between episodes. Various factors such as support networks, response to medication, genetics and life history are involved and many people will spend a great deal of time pinpointing those parts of their life that trigger depression.
The first battle for successfully treating depression is to understand what causes it as well as what changes occur in the body, thoughts and emotions. Education and research are vital to learning more about depression and reducing the stigma and myths that abound. The most important thing to know is that there is treatment available and the more you understand that depression is a genuine medical illness, the sooner you can focus on treating your depression.
You might also like...