Showing Affection Support and Encouragement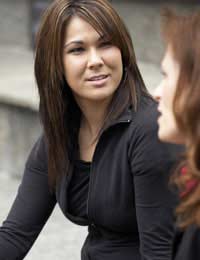 Your support and care of a friend or family member's depression is important and you may be wondering how to communicate your feelings and how to 'be there' for a depressed person. There are various ways to show affection, support and encouragement and you should also be aware of the less helpful ways of sharing your concern.
Educate Yourself
It's wise to read as much as you can about depression and its symptoms and effects, as this can increase your understanding of your loved one and help you to get a sense of their behaviours and feelings. Do be careful, however, that you don't use this knowledge too narrowly and assume that every possible emotion that a depressed person can feel is being experienced by your loved one.
Active Listening
A person who is handling depression needs compassion, warmth and understanding. Simply asking how you can help or saying, 'I'm here if you need to talk' can be enormously helpful. Try not to shy away from the painful feelings your friend may express. Other things to avoid if possible:
Try not to minimize the depressed person's feelings. Don't say, 'oh, it's not that bad,' or 'snap out of it.'
Don't change the subject with a personal story. Saying, 'when that happened to me....' only pulls the focus away from your friend.
Don't patronize. Encouraging a friend to see a doctor for treatment is one thing but saying, 'you really need a shrink' is judgemental and may cause your friend to withdraw more.
Don't make promises about the outcome. If you say, 'you'll be fine and this will all blow over,' you are both minimizing and sugar-coating the intensity of your friend's feelings.
Don't pretend you know how to solve the depression by giving advice. Prompting a friend to seek expert healthcare advice is important but directly offering a solution is misleading.Showing you are actively listening means focusing on what your friend is feeling and saying. Some things to aim for are:
Do offer a hug or a warm touch on the shoulder. Affection is one way to show that you care about your friend or family member.
Do tell your friend when you feel concern or worry. Depressed people sometimes feel that nobody cares and that they do not matter in the world.

Do reflect back or paraphrase feelings your friend shares as this can help your friend to feel understood. If your friend says, 'I am so sick of feeling this way and I don't know what to do,' you might respond with, 'I can see how exhausting it is to feel down like this and it's hard to know how to change it.'
Show your support by calling your friend and asking if he or she wants to talk. You may find that your friend or family member has withdrawn and refuses to see anyone; you can still show your support by calling regularly.
Giving Physical Support
Physical support can be important to offer because it helps your depressed friend or family member deal with activities in his or her day. Talking and emotional support are still important, but consider spending time with your friend doing physical activities such as walking or going out to the movies. Particularly where a friend withdraws from his or her once favourite activities, you can gently coax your friend to go outside. You can also help to support your depressed friend's daily pressures by offering to help with routine tasks each day such as running errands, grocery shopping, picking up their kids from school, or even household chores.
Talking About Suicide
There is a mistaken belief that by bringing up the topic of suicide, you put the idea in a person's head but this is simply not true. If you suspect that your friend is thinking about suicide, try to softly broach the subject. When someone is contemplating suicide, he or she may feel that nobody cares and by showing a willingness to listen and a concern for your friend's welfare, you can encourage that person to be open about his or her feelings. Be tentative in your approach and try asking, 'when you say you don't want to go on, I feel worried and wonder if you're thinking about ending your life?' This places your concern in context and leaves the door open for discussion about suicide. Be particularly concerned if your friend is specific about a suicide plan and also consider the person's access to the proposed suicide means. If you feel that suicide is an imminent risk, be prepared to seek outside intervention. People who are suicidal don't necessarily want to die; rather, they want to escape the pain of living.
Encouraging Medical Treatment
When you are providing support to a depressed friend or family member, try to warmly encourage the person to see a healthcare professional. If the person isn't acknowledging his or her depression, and the behaviours you have noticed worry you, share this concern. Offering to accompany the depressed person for medical appointments can also be helpful, as it can be daunting and frightening to obtain help.
Be Yourself
Being yourself doesn't mean that you should pretend nothing is wrong and that your friend isn't depressed. It means that when you show support, you should be genuine. Be open to talking about your friend's depression but don't force the conversation and don't refuse to talk about the usual things. For some people, it can be a welcome relief to talk about the usual fun things with a friend, rather than focusing completely on the depression.
Don't Take It Personally
If your friend pushes you away, it can be hard not to take it personally. Try to understand that your friend may not feel worthy of affection or kindness or may simply be so overwhelmed with the depression that any contact is difficult. It can be painful for you to offer a hug, only to be rejected or to offer verbal support, only to hear a response of 'leave me alone.' Try to be aware that your friend may act out of character during the depression and it's better to offer support and be rejected than not to offer any support at all.
Hope
Giving guarantees and structured outcomes is not likely to be helpful and is actually akin to giving false hope. Offering encouragement and genuine hope is important, however, as it gently suggests to your friend that you have faith he or she can battle and win the depression. Saying that 'there are treatments available for depression and 'together we can fight this' shows that you care and believe things will get better without offering a false guarantee. The key word in all of this is 'together,' because it shows that you are there for the depressed person and that you are willing to offer affection, support and encouragement.
You might also like...