How Personality Affects Depression Treatment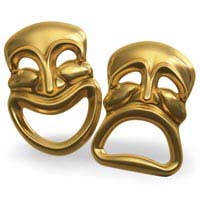 When we think about all the options available to treat depression, we tend to focus on research or our physician to tell us the effectiveness of each approach. We might think that the severity of the depression is key in choosing the right treatment.
Or, we may think that the type of depression is important. All of these are deciding factors that influence how treatment is chosen and turns out, but is there more to it than that?
Does Personality Play a Part in Recovery?
Can something as innate as our personality be affecting the outcome of depression treatment? If so, what can we do about it? These are questions that researchers had when they began a study to look at personality factors and how these influence a person's response to depression treatment.
Temperament Harm Avoidance (HA)
One personality trait has been characterised as HA, which is when a person worries excessively. This particular personality trait has been linked to major depression and serotonin functioning.
Serotonin and Personality Traits
Serotonin is one of the chemicals thought to be involved in depression, typically where it is low. It helps to regulate mood, sleep and eating, to name a few functions. In previous studies, researchers have seen that HA is connected to a person's response to antidepressants that target serotonin.
Responding to Antidepressants
For this study, researchers wanted to find out how HA mediated each participant's response to an antidepressant known as a serotonergic tricyclic. Patients in the study also had to fill out a Hamilton Rating Scale to assess their depression, plus a personality questionnaire before the treatment and again after eight weeks of treatment.
After the study was finished, researchers looked at the results and then created a model to show how HA changed as the participant's response changed. They also made another model to show HA as a byproduct of the change in depression.
Reduced Depression, Less Worrying and Lowered Anxiety
The patients who received the antidepressant treatment showed a bigger decrease in HA compared to the people in the control group who didn't get the drug. Overall, as the depression level went down, so did HA. For people who deal with this kind of constant worrying and anxiety on a regular basis, it is positive news to know that a treatment that helps their overall depression also helps with this one particular personality trait too.
Personality Controlling Response
Researchers also found that HA actually mediated a person's response to the antidepressant. This means that the treatment effect of the antidepressant occurred through the lowering of HA. Now, researchers want to try to replicate the experiment by using different periods to assess the effects. They want to see if the HA reduction happens before the depression or not.
Improving Depression Treatment and Outcomes
But for now, this recent study helps to add to the existing research around how personality affects depression treatment. It again goes to show how complicated depression can be and how treatment has to be quite targeted to help each person's individual depression symptoms and personality traits.
You might also like...