Depression and Cyber Bullying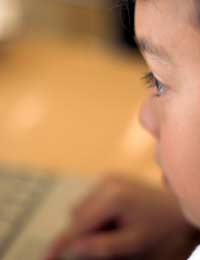 Cyber bullying is devastating to its victims and a recent study shows that they are significantly more likely to suffer from depression in comparison with the bullies who torment them.
People who are bullied online can suffer from symptoms of depression such as sadness, anxiety and isolation. In addition, they can experience symptoms such as fear – partially due to the fact threats have the ability to go beyond the confines of traditional face-to-face bullying.
Traditional and Online Bullying
In traditional bullying, the perpetrator typically confronts the victim at school or in-person at another location. Online, it is a different story and bullying can involve a greater number of bullies.
For the purposes of classification in research, there are those who are victims but do not bully, those who bully and are bullied, and those who bully but are not victims. In cyber bullying, the first two groups are more likely to suffer from depression compared to those who are not victims.
Studying the Victims of Cyber Bullying
Researchers recently investigated the results of a survey on bullying behaviours and depression. They analysed more than seven thousand students and as expected, saw that depression was more prevalent in those who experienced cyber bullying.
What was interesting to note is that this kind of bullying can actually be more damaging than bullying done face-to-face. This traditional kind of bullying tends to be more confined to school or a specific place. In cyber bullying, however, there is a wider audience.
Threats Online
A bully can threaten the victim with pictures that will be distributed online through social networking sites. The 'unknown' aspect for a victim is that they don't know how many people are seeing false statements and this can lead to depression. The victim will feel isolated and can be devastated by the loss of privacy. As Internet usage grows, so too does cyber bullying.
Extent of Cyber Bullying
In the survey, more than half of the students had been bullied. This varied from physical bullying that occurred face-to-face such as name-calling and being hit, to cyber bullying. Even where someone was a cyber bully, if that person was also a victim, they had a higher chance of suffering from depression compared to non-victims of cyber bullying.
With the worst-case scenario being that some students end up committing suicide, cyber bullying is a major problem. Recent incidents around the world have surfaced, with more news stories today now drawing attention to cyber bullying. In one instance, a girl was cyber bullied by adults, suggesting that it is not simply a case of students bullying other students. Where a student is bullied online, that person can become a depressed adult and continue to suffer the effects of cyber bullying.
Reporting Cyber Bullies
One issue that was discovered is victims of cyber bullying may be even less likely to report the bullying. This is for fear of having their computer or mobile phone taken away. It can also be for embarrassment, partially because cyber bullying is still not as recognised as it should be in comparison with traditional bullying that occurs face-to-face.
Helping Depressed Victims of Cyber Bullying
While the problem continues to grow, it is thought that education and awareness are key to combating cyber bullying. Children should be encouraged to speak to a trusted adult. In particular, parents should be aware of the symptoms of depression and talk to their children about bullying. With more awareness and solutions, we can all hopefully do our part to help reduce cyber bullying and depression in young people.
You might also like...