Dysthymia Depression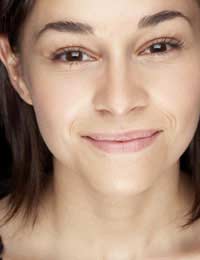 Dysthymia is a mild but persistent type of depression that occurs for two or more years in adults or one year in children. Although the symptoms are not as severe as those seen in other types of depression, the length of time that they persist can have a particularly distressing impact on day-to-day life. Dysthymia depression also tends to be experienced by twice as many women as men and approximately half of all people with dysthymia depression will have another medical condition as well.
Symptoms of Dysthymia
Individuals who struggle with dysthymia depression tend to have a steady low mood almost all of the time. They may experience little happiness and when asked to remember a time when they felt joy, find they can't remember. Because this type of depression is so persistent, those who experience its symptoms may feel that they have always been depressed and may have also withdrawn from family and friends. Although some types of depression seem to occur in clusters, dysthymia is milder but constant. It may not interfere greatly with day-to-day living, but sufferers will usually feel that they aren't able to function to their best potential. Other symptoms experienced are generally the same of those found in classical depression. These include:
Extreme exhaustion and fatigue
Feelings of hopelessness, sadness and guilt
Sleep disturbances
Sexual dysfunction
Increased or decreased appetite
Problems focusing or concentrating on tasks
Sadness
Diagnosing Dysthymia
Dysthymia depression is generally diagnosed when a person's low moods have been occurring for two or more years in conjunction with the classical symptoms of depression. In children, one year is sufficient to warrant diagnosis of this disorder. People who have dysthymia may develop strong and major depressive episodes but they still experience a constant, mild depression.
When an individual does obtain treatment, it is often the case that the condition has been present for many years. Dysthymia can begin quite early in an individual's life and this can leave a person feeling as though they have always been depressed and that the feelings are normal. The sad reality is that their condition may not be acknowledged and a person does not obtain medical treatment. Delayed medical advice also means that it is more difficult to treat dysthymia.
What Treatment Is Available?
Dysthymia depression is treated much in the same way that other forms of depression are treated. Medications such as antidepressants are often prescribed, although it can take several weeks before you notice a lift in your moods. Counselling and psychotherapy may also be helpful to manage any personal issues that are affecting how you feel and function. It is also important to focus on activities that make you feel better.
As you will have been struggling with depression for a long time, you may feel that there is nothing enjoyable in your life. Try to experiment with new activities and if you can enlist the help or company of a friend, this can make new experiences more enjoyable. You may find that a big part of managing your dysthymia depression is finding yourself again, and learning about what makes you feel good. You deserve to feel happy and by seeing your doctor for treatment, you can improve your moods and gain a newfound enjoyment of life.
You might also like...
Dysthymia Depression,now i know what i have all my life.... and no one tried to help me because they just kept saying that you are not depressed you are ok. inside my self i didn't felt ok. how many days i don't want to get up from bed,i don't want to do anything,my husband is complaining that i don't want to have sex with him,one minute i am happy next minute i am crying for no reason, how many black days i was thinking that i am useless,i let every down... and after all this thinking you add up everything,what do you get? you get Dysthymia Depression.
Sonata
- 22-Nov-11 @ 9:28 PM