Coping With Depression From Divorce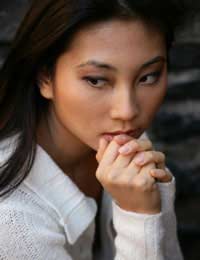 Understanding how depression occurs is still a mystery despite the numerous advances that have occurred. One known aspect, however, is that major life changes can trigger depression. Divorce is one such change that can cause a great deal of pain and sadness for men, women and children. In fact, people who experience divorce are at a higher risk for experiencing depression compared with people who remain married. Feelings of isolation and loneliness can be intense as a person adapts to life without their partner.
Men and Women Handle Divorce Differently
Although both men and women can experience depression after a divorce, there is research to suggest that men experience the dissolution of a partnership harder than women. One study found that men are six times more likely to report a depressive episode in comparison with men who stayed married while women were three and a half times more likely to experience depression in comparison with women who were still married.
Be Open and Talk to Your Children
As with adults, children are affected by divorce and may suffer from depression if unable to cope with their feelings. Sometimes, parents feel that speaking to their children about the divorce can make the experience more difficult but generally, the opposite is true. By ignoring the impact it can have on their child, they increase the chance that their child will internalise his or her struggles with the divorce, which can ultimately lead to depression. Although you should be careful in terms of talking negatively about the other partner, it's important to communicate to your children that you are aware of their feelings and that you are open and willing to help them feel better about the situation.
You may also wish to consider counselling for your children, which can provide another avenue for them to talk about how the divorce is affecting them. Sessions can include other members of the family or be one-on-one. Many counselors specialize in divorce and family counselling, so it's worth looking for a counsellor who is experienced in this area. Counselling sessions can allow for each family member to fully express him or herself and can play a role in preventing depression as well as handling it should depression occur.
Focus on Other Relationships
While it can be a challenge to focus on other relationships when a divorce is so overwhelming, it's important not to neglect your friendships. By staying close to those you love, you can obtain support and help to prevent depression from your divorce. This doesn't mean that you are neglecting your divorce and 'forgetting' about it but rather, that you are nurturing other important areas while still obtaining emotional support relating to your divorce. Also, a divorce can leave people feeling unimportant and unloved and it can really help during this time to remind yourself that you have friends who love and care for you. Even if you feel like you're going through the motions when planning to socialize with friends and accepting invitations to gatherings, it can help to keep your life balanced and encourage you to appreciate the positive aspects of your life.
Taking Time for Yourself
Too often, people become so focused on their family during a divorce that they don't take time out to look after themselves. Their own emotional challenges associated with the divorce are neglected and their feelings of distress are temporarily subdued while they handle their children and the practical aspects of a divorce, such as moving house, dividing possessions and adapting to the enormous life change. Unfortunately, subduing emotions really is a temporary action because when ignored, they tend to erupt and may do so at inopportune times. It's important to take time out to work through your own feelings. By acknowledging that you are as important as other family members and by recognizing how the divorce is affecting you, healing can better occur.
Depression that occurs from a divorce is a very real and painful experience for all members of the family. By staying in touch with your feelings while still caring for those you love who are affected by the divorce, you can handle the divorce better and help to avoid depression. Instead, you can use your strength and positive attitude to look forward to enjoyment ahead. By employing coping skills, you will successfully handle the emotions associated with the divorce, which means you can emerge strong and healthy from the experience.
You might also like...