Depression and Diabetes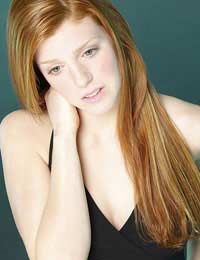 While many diseases can occur concurrently with depression, the presence of depression could predispose someone to a specific disease. One newly established link is the one between Type 2 diabetes and depression. It's important, however, to first understand just what diabetes is and how it affects the body before you can understand how it relates to your depression.
What is Diabetes?
Diabetes refers to the body's inability to produce or use insulin, which prevents the body from maintaining blood sugar levels. Your blood sugar likes to stay in a narrow, confined range and it is tightly regulated through the hormones insulin and glucagon. When you eat, your body deals with the surge of glucose by releasing insulin to keep the level normal. The insulin shuttles glucose from the blood into the body's cells. When your body is without food, such as between mealtimes or while you are sleeping, glucagon is released, which then results in an increase in blood sugar, keeping the level normal.
In people with Type 1 diabetes, the pancreatic cells that release insulin are destroyed for unknown reasons, which impairs the body's ability to regulate blood sugar. Blood sugar becomes dangerously high as the body's cells can't uptake glucose. Those with Type 2 diabetes can release some insulin but the body's cells are unable to properly use it, so the insulin is essentially useless.
Diabetes and Depression
One Canadian study examined more than thirty thousand patient cases. They found that younger patients with Type 2 diabetes were approximately thirty percent more likely to have suffered from depression in comparison with patients who did not have Type 2 diabetes. The results suggest that this history of depression increases a person's risk of developing diabetes. Interestingly enough, depression that occurs in older adults didn't show the same link. In fact, less than five percent of the diabetes cases showed a previous history of depression in older adults.
Why Does the Link Exist?
Researchers are still trying to understand exactly why depression seems to increase a person's chances of developing Type 2 diabetes. One theory relates to some of the commonly experienced lifestyle factors that occur with depression. People who are depressed tend to be less physically active and they may also have an unhealthy, poorly varied diet. These two lifestyle factors can quickly lead to weight gain, which is a risk factor for Type 2 diabetes. In addition, the medications used to treat depression are suggested as a possible culprit for increasing the diabetes risk. One other theory is that the chemical changes that occur in a person's body during depression may cause them to become more susceptible to diabetes.
Important Goals
The main goal will be to identify people with depression and find out what factors are leading to diabetes. Then, researchers can look to develop ways to prevent the onset of diabetes. It may also be helpful for them to find out which people have additional risk factors, because these individuals would be higher priority cases for interventions and treatment in preventing diabetes.
Depression in itself can be a debilitating illness but compounding the pain of depression is the concern that it can lead to another illness such as diabetes. For now, it's best to follow the treatment plan as prescribed by your doctor. It is also generally wise to follow a healthy diet that includes beneficial lifestyle factors such as exercise, whether you suffer from depression or not. Given the theory involving diet and weight gain from depression in relation to diabetes, it may be particularly helpful to install healthy lifestyle measures in hopes of feeling better now and possibly reducing the risk of developing diabetes later.
You might also like...