Is Medication Right for My Depression?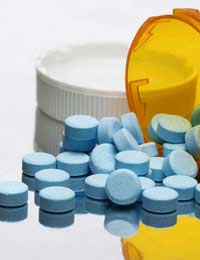 Depression comes in many forms and has a number of causes. For this reason, there are also different kinds of treatments for depression. Whether or not medication is right for you will depend on factors such as the severity of your depression, your current state of health and your willingness to try other forms of treatment.
Current Health and Other Medications
Not everyone will be able to take medications even if their form of depression would normally be a candidate for medication therapy. You may be taking another drug that is more important for your health and can't be stopped but is contraindicated with antidepressants. Or, you may have a medical condition that is contraindicated.
Some elderly may not be candidates due to their metabolism of the drug but usually a lower dose can still be effective. Others who have heart or blood pressure conditions may not be candidates for drug therapy. It is vital that you tell your doctor about any pre-existing medical conditions or drugs you are currently taking.
Dealing With Medication Side-Effects
Antidepressants and other medication therapies do come with side-effects. Not everyone will experience side-effects but for those who do, these often subside after several weeks of treatment. It can take time for the body to adjust to a new medication.
If you can tolerate the side-effects, it is usually recommended to wait a number of weeks before speaking to your doctor about halting the treatment. It is important that if you do suffer from side-effects, you do not simply stop taking the medication without talking to your doctor first. You may need to ease off the medication to prevent withdrawal symptoms.
Others may find that a lower dose is enough to deal with side-effects. Alternately, another medication may be more appropriate for your depression and will come without the side-effects that are intolerable for you.
Your depression is treatable but finding the best options may take some time and thorough discussion with your doctor. If one medication is not effective, it does not mean that other medications won't help. As frustrating as it may be, sometimes a doctor may need to prescribe different medications until you find one that is right for you.
How to Handle Medication Stigma
Some people feel stigmatised when they use medication for their depression. There can be feelings of guilt or shame that they are unable to handle the depression on their own. But these kinds of medications are widely used and help many people with depression. It is important to recognise that you need professional help to address depression and it is not something that you can simply fight alone.
Using Alternative Approaches
Those with milder forms of depression may find that after speaking to their doctor, they formulate a treatment plan that does not include medication. They may choose to make lifestyle changes such as reducing alcohol consumption and going for counselling therapy. While both of us these can also be used alongside medication therapy, milder forms of depression may respond to both without the need for medication.
Exercise in particular releases nature's 'feel good' chemicals known as endorphins. Regular activity can also enhance self-confidence and help depressed people to get outside of the home and socialise more.
Choosing a Treatment Plan for Depression
For some people, non-pharmaceutical approaches could be effective, although this is more likely the case in milder forms of depression. Others will experience relief through medication therapy. Whatever treatment you choose, the important thing is to see a medical professional. Depression treatments – drug or alternative – can help but you need to take the first step and see a doctor to find the best path for your depression treatment.
You might also like...