What is Depression?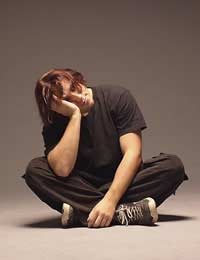 Depression is a mental health condition that affects the way a person functions thinks, sleeps, eats and feels about him or herself. Depression is more than just a fleeting low mood that soon picks up. A stressful experience or upsetting event can leave a person feeling temporarily 'down,' but depression is a consistent low mood that lasts for several weeks or more and prevents a person from functioning to their full ability.
Depression is not something that can simply be changed overnight and is not a sign of any weakness or failure on the part of the depressed person. Depression is a particularly devastating illness in that it affects the body, moods, behaviours and thoughts. If treatment for depression does not occur, the symptoms can be present for years and of particular concern is the potential for suicidal thoughts.
Depression Is a Real Medical Condition
Clinical depression is the term used for a diagnosed depressive illness. It is a medical condition that has been correlated with chemical changes in the brain. Although it does affect how a person thinks, it is not all 'in their head,' as is often mistakenly believed. Far from being a representation of a person's character, depression is a genuine medical illness that truly overwhelms a person and impairs their ability to cope with daily tasks. It affects a person's relationships, self-esteem, work, school and home life. It also has an enormous impact on the provision and costs of health services each year.
Clinical Depression
Clinical depression is a more generalized term used to describe various specific depression types. These are:
Major depression - This often encompasses severe physical symptoms shown by effects on eating and digestion as well as causing bodily pains. These occur in addition to the intense emotional distress.
Bipolar disorder - This involves severe mood swings, from a high elated mood to a low and depressed one.
Dysthymia depression - This is a steady depression that has been occurring for 2 years or more. Although less severe than other forms, it is disabling in its long-lasting nature and its effect on daily functioning.
Seasonal affective disorder - This form of depression is quite common. Its occurrence is linked to times during the year when sunlight is reduced.
Depression Can't Be Willed Away
The idea that a person can just 'snap' out of a depression is false and it is far from being so simple. Depression requires medical treatment, often with prescription medications and it also requires a thorough approach. In addition, a depressed person may need psychological therapy, often for years.
Depression Can Lead To Suicide
Depression is responsible for a great number of suicides each years, with women attempting suicide more often than men, but men being more successful in their attempts. It is this devastating and final effect of depression that makes it crucial that depression be detected as early as possible, with treatment occurring immediately afterwards.
It's important to obtain an understanding of depression, because even if you don't experience it yourself, it is likely that during your lifetime, you will know someone who is struggling with the disorder. By learning about depression, the stereotypes and stigma associated with the condition can be reduced, and those who suffer from it can better obtain timely diagnosis and treatment.
You might also like...