Gene Therapy for Major Depression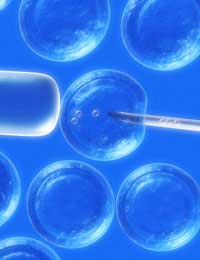 Treating major depression can be challenging in that what works for one person is ineffective for another. While medications and psychotherapy can be successful, it is important that we continue to learn more about how depression occurs. In this way, we can develop a wider range of successful treatments for sufferers.
Treating the Cause of Depression
A recent study found that a key gene in a small section of the brain could potentially reverse major depression. The study was, however, only done in animals and would require extensive investigation in humans before treatment could become a reality. In particular, this treatment could offer hope for those who have not responded to traditional treatments for depression, such as medications and psychotherapy.
Getting to the Roots of Depression
Modern treatments today often treat the symptoms of depression rather than the root causes. Researchers suggest that the new treatment may soon change this approach to depression treatment. The result could be a lasting treatment for depression that is more effective than current approaches such as antidepressants and counselling.
Brain Proteins and Depression
Inside your brain is a protein that plays a key role in your feelings of pleasure and reward. These sensations are ones that tend to be lacking in people who are depressed. With depression, a person struggles because they can't find the pleasure that comes from positive experiences in life.
Depression and Neurotransmitters
This particular protein is important to deliver serotonin, a neurotransmitter, to nerve cells in the brain. Serotonin has long been investigated because it plays such a vital role in regulating moods and other functions such as sleep.
The vast majority of medical treatments for depression aim to regulate serotonin. Yet without the brain protein, even if a neuron produces sufficient serotonin receptors, they won't get to the surface of cells where they can connect with a neurotransmitter.
Depression is a Complicated Illness
Depression is still very complex and it is not suggested that this part of your brain is the only factor in depression. Researchers believe, however, that if this area of the brain can be restored in a person who suffers from depression, they would soon begin to feel better. The study also shows a strong biological basis for depression although external circumstances can still contribute to the development of the illness.
Animal Studies for Depression Treatment
Researchers also conducted animal studies. They found that when they disabled the protein gene, mice showed behaviours representative of depression. But when they used gene therapy on the mice, the signs and symptoms of depression stopped. Studies on humans have involved autopsies of people who had severe clinical depression. They also showed low levels of the protein.
Success in Treating Depression
Modern therapies for depression do generally focus on treating the symptoms rather than the cause. For many people, however, these treatments will remain an important way to feel more like themselves again. It is still ideal to find ways to address the causes for long-term success in depression treatment. This new study has opened the door for some depression sufferers to access a treatment that treats the cause of their depression.
You might also like...