How Common is Depression?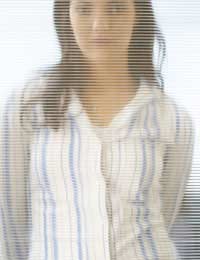 The World Health Organization estimates that approximately 450 million people throughout the world struggle with a mental health problem. Depression is a major category of mental health distress affecting people of every age, background and ethnicity. Although you may feel very isolated and alone as you manage your depression, you should be aware that depression is widespread and there are others who share a similar struggle.
Statistics show that 1 in 4 Britons will suffer from a mental health problem within a given year, with anxiety and depression being the most common combination of mental health disorders in the UK. Between 8 and 12 percent of the population will struggle with depression and the effects on home, career, relationships and personal esteem are enormous.
Why Are Women More Affected?
Compared to men, women are more likely to have received treatment for a mental health problem such as depression. Approximately 29 percent of women will suffer from a mental health problem in comparison with 17 percent of men. It has also been found that about 1 in 4 women will suffer from depression compared to 1 in 10 men. Various reasons have been suggested for this difference. One thought is that men are less likely to actually report the symptoms of depression and when they do, may be more vague in their descriptions. Another belief is that various social and mental factors predispose women to depression and related mental health disorders. Some experts believe that men experience depression more often than statistics indicate, and the discrepancy is mostly due to depression being under-diagnosed in men. Women are also twice as likely to suffer from anxiety or phobias than men and when the anxiety is present alongside depression, treatment can be a great deal more complicated.
Children And Depression
Adults are not the only ones who suffer from depression. Approximately 1 in 10 children under the age of fifteen has a mental health disorder such as depression. The difference between girls and boys is smaller than the difference between adult men and women. It is thought that in any given one year, 20 percent of children have a mental health illness. Of additional concern is the fact that the rate of mental health conditions increases as children approach the adolescent years. Research suggests that:
Approximately 10 percent of boys between the ages of 5 and 10 are affected by mental health problems such as depression
From ages 11 to 15, this number rises to almost 13 percent
Approximately 6 percent of girls aged 5 to 10 suffer from mental health disorders
This number then rises to almost 10 percent for girls who are aged 11 to 15
Elderly And Depression
The elderly tend to have other health problems that exist alongside depression and unfortunately, this predisposes them to depression and related mental health disorders. Approximately 1 in 5 elderly living within the community suffer from depression while 2 in 5 living in care homes will struggle with this disorder.
Work Related Depression and Stress
Current estimates are that 420 000 Britons are challenged with work-related stress at a level that is making them ill with conditions such as depression and anxiety. Surveys have suggested that approximately 1 in 6 working adults believe their job is highly stressful.
Suicide And Self-Harm Facts
In 2004, there were more than 5500 deaths by suicide in Britain. It is thought that women attempt suicide more often than men. Men, however, are 3 times more likely than women to die by suicide. This is possibly because men tend to use more lethal methods of suicide, such as a gun, while women are more likely to attempt an overdose with medications. Of further concern is the fact that suicide is a common cause of death for young men. For older men over aged 65, however, there has been a decrease in the suicide rate. One area that is particularly worrying is that of self-harm. In the UK, 400 per 10 000 people have self-harmed and this is one of the highest rates in all of Europe.
Is There Any Good News?
Approximately half of those with typical mental health conditions such as depression will not be affected by the problems after 18 months. This is hopeful and promising news, but considering the personal and societal effects of depression and related mental health disorders, changes still need to be made in areas such as work and social services. This can aid in decreasing the incidence of depression and help to increase the number of people who are successfully managing or have eliminated depression.
You might also like...