Controversial New Brain Treatment for Depression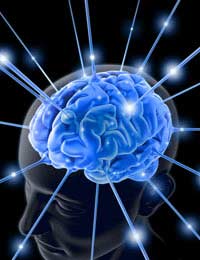 A new brain treatment for depression has stirred up a great deal of controversy when it was approved. The treatment is non-invasive and utilises a magnetic device that stimulates a depressed person's brain. The unique device works by transmitting magnetic pulses through the person's skull.
Unresponsive Depression
The treatment is aimed at depressed people who have been unresponsive to conventional depression therapies. These include antidepressants and a number of other therapies. The new therapy is known as Transcranial Magnetic Stimulation (TMS) and is believed to be relatively low risk in comparison with other invasive procedures such as implanting electrodes in a patient or administering Electroconvulsive Therapy (ECT).
The treatment is one that can only be provided upon the provision of a prescription by a physician and is intended for people with severe clinical depression. For a patient to receive the therapy, they must have previously tried drug therapy and other forms of depression therapy such as psychotherapy.
Positive Research Findings
The device was approved because of a study that looked at TMS and compared it to a 'placebo' device. Patients who received treatment from TMS showed improvement versus those who received treatment from the other device. The study was also considered accurate and reputable because not only did patients not know who received the real device, but neither did the doctors nor the researchers who rated the level of depression after the treatment.
Controversy in TMS
Still, the treatment is considered controversial, mostly because it is directed right at the brain and these kinds of treatments tend to raise many questions. One criticism from other researchers has been that a patient can tell if they are receiving a real treatment or a 'bogus' one, which would sway the study results to favour the new device.
There is, however, another clinical study trial underway to investigate the effectiveness of TMS. Hopefully, the results will be similarly positive and will show a low-risk profile for the device.
Understanding TMS
TMS works by stimulating the brain's nerve cells but it does so externally rather than inside the body. Given that it does not require surgery, it is considered non-invasive and also non-systemic because it does not enter the bloodstream.
The magnetic pulses are directed at the area of the brain that is thought to influence depression and mood. A patient doesn't require sedation or anaesthesia, which is another reason the treatment is considered to be low-risk, particularly in comparison with other depression treatments that have significant side-effects. In fact, the entire procedure for TMS lasts for approximately forty minutes and it is performed on an outpatient basis, usually in the office of a psychiatrist.
A patient will receive TMS daily for a period of four to six weeks although the downside is that the treatment is extremely expensive. Still, despite the controversy of it being a brain treatment, the new therapy is exciting news for depression patients who have seemingly tried every other treatment but with no success. The low risk of side-effects means that patients can feel more comfortable receiving treatment.
Improving Outcomes for Depression
While there is still much research needed on TMS, for now it can be viewed as a positive treatment in that it provides hope for people who have unsuccessfully tried other standard treatments for depression. Suffering from depression is devastating and the need for new, effective treatments is important to restoring happiness and balance to the lives of millions of Britons who suffer from the condition.
You might also like...