Pregnancy and Depression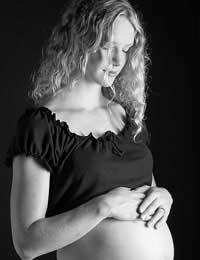 Pregnancy is usually considered a time of joy and excitement but the reality for many women is that it can be clouded by depression. Depression affects a woman's emotional and physical health which may then cause problems during the pregnancy as well as after the birthing. Some of the symptoms you may be experiencing are:
Sadness
Difficulty concentrating
Sleep disturbances
Fatigue
Feelings of worthlessness
Withdrawal from friends and family
What Causes Depression During Pregnancy?
There are numerous preceding triggers for depression during pregnancy, and at one point it was even thought that a woman's hormones during pregnancy kept depression at bay. Researchers, however, no longer believe this to be the case. The initial surge in pregnancy hormones can prompt depression. In addition, stressful events that are simultaneously occurring can further predispose a woman to depression. Depression during pregnancy can be related to many factors such as:
Relationship difficulties
Stress related to any fertility treatments
Concerns from prior pregnancy challenges such as miscarriage
Current pregnancy problems
Family history of depression
Changes in hormone levels
Risks Of Untreated Depression
There are numerous risks associated with untreated depression during pregnancy. One of the most worrying risks is the potential for foetal problems during both the pregnancy and birthing process. There is also thought to be a greater chance of poor maternal health. Suicidal thoughts and attempts can occur when depression is left untreated and a woman is more at risk for postpartum depression if she does not seek effective treatment.
Is There Anything That Can Help?
Treating depression during pregnancy must involve maximizing the benefits of therapy and minimizing or eliminating any risks and danger to the growing foetus. The safety of most natural remedies during pregnancy is unknown or controversial, so it's best to avoid anything you are unsure about. Talk to your doctor about which medications are appropriate to take during pregnancy. Your doctor will weigh any potential risks with the benefits for your depression. Some antidepressant therapy is considered acceptable for use during pregnancy and counselling therapy is usually recommended as well. Try to allow plenty of rest time and consider alternative methods to address the emotional affects of depression; one helpful method to try is pregnancy yoga. This can provide relaxation benefits as well as improving your fitness.
You may find that you are exhausted or overwhelmed with the urge to have everything 'perfect' and organized for when your baby arrives. Make time to do things that you enjoy, such as a walk outside or tea with friends. If you feel pressured to do things like decorating baby's new room, try to enlist the help of a friend or family member. Also, if you are in a relationship, focusing on time together with your partner can help you to handle depression during pregnancy.
Talking To Your Doctor
You may be hesitant to discuss emotional concerns with your doctor and instead, may assume they are due to your pregnancy and are not a big deal. Left untreated, however, depression can leave you spiralling downward and it can also be much more difficult to treat later. Women may neglect their emotions and instead, focus solely on their physical health.
Depression isn't just a mental condition and it can indeed affect your physical well-being. Several studies suggest that depression during pregnancy can lead to early labour and various other physical challenges during the pregnancy term. Your emotional help is important and a healthy, happy mother is more likely to result in a healthy and happy baby.
You might also like...