Hypnotherapy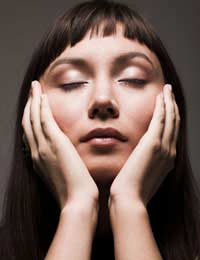 If you have been diagnosed with depression you may be looking to complement your current management plan with other forms of therapy. While it is normal to feel sad on occasion, depression tends to occur over a prolonged period of time and is accompanied by intense sadness. It doesn't just 'go away' on its own and many people who are depressed seek out alternative forms of healing. One such treatment is hypnotherapy.
What Is Hypnotherapy?
Hypnotherapy works on a deep emotional and mental level to alter a person's thought patterns. At a very basic level, hypnosis aims to replace a detrimental and negative thought pattern with a positive one. It is often guided by a hypnotherapist; he or she will use powerful suggestions to address your specific problems and goals. Hypnosis is thought to be effective for depression as well as other mental health disorders that often coexist, such as addictions and anxiety.
A hypnotherapy session is usually a very relaxing and comfortable experience for most people. You may be hesitant or fearful to try a new therapy, perhaps believing that you will lose control during the session. There is a great deal of trust involved in the hypnosis process and a hypnotherapist will maintain confidentiality. During a hypnotherapy session, a therapist will guide you into a hypnotic trance, which is essentially a place of concentration, where outside distractions tend to dissolve. It is in this state that a hypnotherapist will offer powerful suggestions to encourage your thought patterns to become more positive. These positive thoughts and beliefs ideally then translate to a stronger sense of self, increased confidence and a brighter outlook on life, all of which tend to decrease during depression.
How Can It Help Depression?
Depression affects all parts of a person: their body, mind and feelings. It is thought that hypnotherapy can address the subconscious part of the mind and can allow you to identify those thoughts and emotions that have led to depression. Through the use of hypnosis, you can potentially obtain a stronger grasp of your thought patterns as well as your emotions. Hypnosis is considered an effective means to reduce the sadness and anxiety associated with depression by encouraging positive affirmations and emotions.
Responses to hypnosis can vary a great deal. Your own ability to receive and respond to hypnosis is the key and the technique of the hypnotherapist is secondary. Most people are receptive to hypnosis and the number of people who can't be hypnotised at all is quite small.
Self-Hypnosis for Depression
Self-hypnosis can be a complement to any hypnosis performed by a therapist and a benefit is that it can be performed in the comfort of your home. There are books and tapes available to teach you self-hypnosis techniques, or a hypnotherapist may also teach you ways to perform self-hypnosis. Self-hypnosis is a way of encouraging a similar trance-like state that you experience in a formal session facilitated by a hypnotherapist. The key difference is that it is not a hypnotherapist who is providing suggestions for positive change, but you who eliminates negative thought patterns and replaces them with positive ones. In addition, alternative therapies such as hypnosis can be helpful because they allow a person to experience a greater sense of control over his or her depression and health.
Hypnosis can also be an excellent complement to antidepressant or non-medication based therapies. Many people experience depression but your feelings and experiences should be uniquely treated. With hypnotherapy, you can address your personal negative thought patterns and hopefully, replace your depression with joy and fulfilment.
You might also like...
I have suffered with depression for the best part of 30 years, I have been prescribed just about every antidepressant available, I was hospitalised 3 years ago for 5 months and underwent E.C.T, I am now on a cocktail of lithium, venlafaxine, mirtazapine, quetiapine and diazepam. I consulted a hypnotherapist 7 years ago and was informed that because I was suffering from "clinical depression" as opposed to re-active depression" it could be more harmful than good so he refused to treat me, I assumed that I would get the same reaction from others so I gave up, however I am re-considering since reading this article and would be grateful of some feedback if possible. Kind Regards cinders10
cinders10
- 9-Dec-13 @ 6:12 PM