Treatments to Stabilise Mood Swings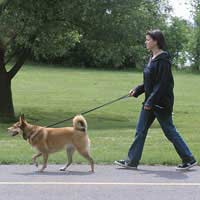 Mood swings tend to occur as part of bipolar disorder but can occur in anyone suffering from a mental illness. Indeed even otherwise healthy individuals who do not suffer from a mental health condition may find that natural mood stabilisers can help with the occasional ups and downs they experience. Natural mood stabilisers generally enhance moods without the unpleasant side effects of prescription drugs. Some work by enhancing the production of serotonin and other 'feel good' chemicals in the brain. This can help you to feel more relaxed, calm and even-tempered.
Exercise
Exercise can be quite beneficial in regulating moods, as it increases the body's production of endorphins, which are natural mood enhancing chemicals. Just a simple twenty-minute walk can provide benefits; if you enlist the company and support of a friend, you can also benefit from the social interaction.
L-Tyrosine
L-tyrosine is an important amino acid due to its elevating effects on various neurotransmitters in the brain. Depression and mood swings are believed to occur, in part, from the dysfunction of certain neurotransmitters. Most prescription antidepressants operate by increasing the availability of these neurotransmitters, but side effects can be quite unpleasant for many people. As such, natural alternatives such as l-tyrosine may be a helpful option. L-tyrosine also plays a role in adrenalin production, which is a part of your body's natural stress response.
Maintain a Steady Blood Sugar
The highs and lows of blood sugar can cause mood swings and in some people, these swings can be drastic. When you eat a high sugar meal, your blood glucose shoots up and your body produces insulin, which then reduces the blood glucose level by transporting glucose to cells for energy. The sharp drop in blood glucose that occurs afterwards from a very sugary meal leaves you feeling lethargic and irritable, which is poor news for your moods. Aim to eat frequent high fibre meals with a balance of complex carbohydrates, lean protein and healthy fats.
Avoid Stimulants Such As Caffeine
Stimulants such as caffeine raise heart rate and can leave you feeling nervous, agitated and fidgety. The more you consume, the more intense these effects can be and this can wreck havoc with your moods. Consider reducing your caffeine consumption slowly as this can help to prevent uncomfortable withdrawal headaches and other side effects. Focus on increasing energy levels and maintaining moods through a nutritious diet and exercise instead.
Omega-3 Fatty Acids
Research has suggested that individuals who have lower blood levels of omega-3 polyunsaturated fatty acids are more likely to demonstrate some of the milder to moderate depression symptoms and mood swings. People with higher levels of these fatty acids were found to be more positive and experienced fewer mood swings. Consuming foods such as salmon can help to boost your fatty acid levels.
Obtain Adequate Sleep
Most everyone has seen the 'grumpy' person who didn't get enough sleep. Poor quality sleep and low amounts of sleep can both leave you feeling tired, irritable and can also lead to reduced concentration and frustration in finishing work and other tasks. Try to make more time for sleep at night and ensure that your bedroom is comfortable and welcoming. You'll function better and also feel better, with the positive moods to prove it.
If you are severely depressed, don't assume natural mood stabilisers are a substitute for professional diagnosis and treatment. It's important to still obtain and follow through with care under a primary physician. A natural mood stabiliser is a useful treatment to ease you through daily ups and downs and is particularly helpful for stressful patches in your life. They are generally non-habit forming and can make a difference in smoothing out your moods and improving your outlook on life.
You might also like...