Can Manic Depression Be Cured?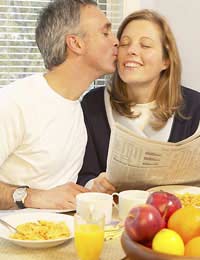 Manic depression also called bipolar disorder, is a medical condition that impacts a person's thoughts, feelings, moods and behaviours. A person with manic depression will alternate between a manic phase, where they experience feelings of excitability and a 'high' mood, and a depressive phase where they feel low and unhappy. Manic depression is not a condition to be confused with the normal mood changes or ups and downs most people experience from time to time. The mood changes involved in manic depression are intense and can last for months. They also affect how a person functions and relates to other people, as well as affecting their ability to work, go to school, and simply to cope each day.
Is There A Cure?
If you have been diagnosed with manic depression or perhaps know someone who struggles with the disorder, you may wonder if there is a cure. The term 'cure' means different things to many of us, but for the most part, it implies full relief from an illness. In the case of manic depression, there is no cure. Certainly, there is no one treatment that provides full relief for all the people with diagnosed manic depression. Some individuals will be fortunate in that they only experience one episode of mania or depression and after treatment, never experience one again, but this is rare. For most, there will be periods where no symptoms are experienced and a person is able to function quite well, but the symptoms reappear later. There are also very effective treatments for when a depressive or manic episode does occur and this can dramatically reduce the symptoms and help a person to feel more like him or herself again. There are also treatments and approaches that can be used during periods of respite from the illness to help minimize the chances of another episode occurring.
What Are The Treatments That Work?
Many people will fare well with a multi-faceted approach to treatment. This involves medication, talking therapies and personal management strategies. Early diagnosis is key to successful treatment. If manic depression is left untreated, the severe impact on a person's moods can cause significant damage to their relationships, friendships, career and home life. It also has detrimental effects on a person's self-esteem and feelings of worth. Medications often used are lithium, antidepressants and anticonvulsants. Non-medication treatments such as cognitive-behavioural, interpersonal or group therapies are also effective as part of a management plan for manic depression. Alternative treatments that can also enhance your management plan are massage, acupuncture, biofeedback and various herbal supplements and mood stabilizers.
Ultimately, there is no cure thus far that can promise you will never experience symptoms of manic depression again. Researchers are, however, still working hard to find more effective treatments and by educating yourself and obtaining up-to-date information, you can keep abreast of any new treatments. You should be wary of Internet sites marketing cures for manic depression and any prescriptions should be properly obtained through your primary care doctor. With the medication and counselling options currently available, as well as helpful lifestyle adjustments you can make, you can look forward to some relief from your manic depression.
You might also like...