When to Seek Help if You Feel You Are Suffering From Depression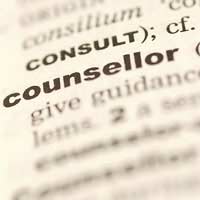 It is quite common for people to wonder when they should seek help for depression. Many people have heard others make statements such as 'I'm depressed' or 'I'm going nuts here.' The question, however, is: When is this just describing a brief and fleeting experience and when is it something more serious? Usually, these sorts of emotions will dissolve or ease by the end of the day or week but sometimes, they can continue. It is normal to experience temporary anxiety, sadness or exhaustion from time to time. It is when these feelings persist for several weeks or more that you should be considering outside support from a healthcare professional.
Signs That It's Time To See a Doctor
Depression is considered a mood disorder and symptoms can vary a great deal from one individual to another. Due to its complex nature, it can affect virtually every area of a person's life. It may be time to speak with your doctor if you find you are experiencing some of the following effects:
Physical: Sleeping disorders, exhaustion, increased or decreased appetite, sexual dysfunction, anxiety.
Mental: Reduced concentration, poor memory, difficulty making decisions.

Emotional: Sadness, guilt, helplessness, indifference, anger.
Behavioural: Substance abuse, social withdrawal, self-harming, suicide attempts.
Relationships: Isolation, abuse, marital and family withdrawal.
Is It Normal?
If your symptoms of depression last more than a couple of weeks and are preventing you from enjoying life, they are probably not the normal everyday ups and downs that most people will experience. Depression isn't just feeling down; rather, it is an overwhelming unhappiness that is often completely consuming. You may find that you dismiss all successes as chance or coincidence and that you focus solely on mistakes.
You may become afraid that everyone else is focusing on your mistakes as well. Self-esteem suffers a great deal and you may experience intense feelings of worthlessness each day. You might have experienced a major traumatic event recently that has led to distress or you may have no idea why you are feeling so upset each day.
Reactions to Depression
The stigma of depression can be a strong barrier that prevents people from seeking treatment, as they fear that they are showing weakness. Shame and embarrassment about depression symptoms may mean that you are afraid to tell friends and family about your feelings. Those who find that friends are not empathic to their struggles and tell them to 'snap out of it' may struggle even more with guilt that they are showing weakness in recognising their depression. In fact, the opposite is true-it takes a great deal of strength and courage to admit that you can't handle your depression alone and that you need support and treatment from a professional.
So generally speaking, you should seek help for depression when it begins to negatively affect your life, whether the effect is on your friendships, family, job or your entire outlook on life. If you are unsure about whether you may be depressed, it's best to be cautious and seek outside assessment and help. If left untreated, depression can last for years and the more severe it is, the more difficult it can be to successfully treat.
If depression is not addressed, it may also increase the risk of suicide. By seeking help now, you can prevent things from getting worse and instead, obtain treatment that helps you get back to positive and healthy daily living.
You might also like...
Hi I am finding my everyday life a struggle, I am sad lonely and unhappy. I have a 10 month old daughter who I love with all my heart but sometimes I find I'm so lonely I can't be happy I try to be happy but when I do I feel very angry, I have no confidence, I've started eating so much more food chocolate, crisps all kinds even when I am not hungry I will continue to force food into me. I don't know what to do or where to go for help :(
cate1988
- 30-Apr-11 @ 11:44 AM