About Antidepressant Medications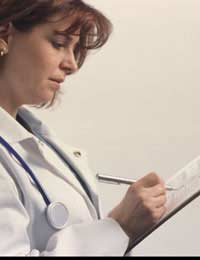 Antidepressants are medications used to treat the symptoms of depression. They are considered effective and many people find significant relief from depression after a course of antidepressant therapy. They are however, generally not a 'cure' and they do come with various side effects and risks. Antidepressants are prescription drugs that are obtained through the recommendation of your doctor. They are also only one of various therapies for addressing depression and it is important to investigate different therapies to treat depression, so that you can benefit from the full range of options available.
How Do Antidepressants Work?
Generally, antidepressants work by influencing the removal of chemicals known as neurotransmitters, from the brain. Examples of neurotransmitters are serotonin and noradrenaline. Neurotransmitters are important for healthy and normal brain functioning and they also play a role in mood regulation as well as various other areas such as sleep, pain, and cognition. By increasing the availability of neurotransmitters to the brain, antidepressants can help to ease the symptoms of depression. In a sense, antidepressants thus help to treat a chemical imbalance in the brain although their exact mechanism of action in treating depression is still largely unknown.
How Effective Are They?
Antidepressants are considered very effective, particularly for severe depression. Non prescription drug or alternative treatments can be helpful but their use is usually better indicated for mild to moderate depression. For many people, a short-term course of antidepressants can help them to overcome their symptoms of depression enough to function well again. They are then more capable of benefiting from herbal supplements and may also possess the motivation to make lifestyle adjustments.
Common Side Effects
Side effects from antidepressants vary and they often ease as treatment continues. Most side effects will be tolerable but if they do become too bothersome, you should speak with your doctor and you can discuss switching your dose or trying a different medication. Some of the more common side effects include:
Dry mouth
Sexual dysfunction
Sleep disturbances
Increased urinary retention
Constipation
Interactions
Antidepressants can interfere with other medications you may be taking. If you are taking herbal supplements such as St. John's wort, for example, this can affect antidepressants. Alcohol can cause adverse effects when coupled with depression medications. Also, tyramine containing foods such as cheeses can react badly with some antidepressant classes. You should always tell your doctor about any other supplements or medications you may be taking that could interfere with antidepressants.
Special Cautions: Serotonin Syndrome
Serotonin syndrome is medication effect that occurs from excessive stimulation of serotonin receptors. Sometimes, this results when an antidepressant is taken alongside another antidepressant or it may also occur more rarely when an antidepressant is taken alone. The symptoms involve confusion, sweating, fever and dizziness.
How Do I Know Which Antidepressant Is Best?
Overall, antidepressants are effective, but some are better for certain types of depression. If you have a great deal of anxiety alongside your depression you may want to take an antidepressant that is more calming and sedating. Alternately, if you are withdrawn and tired, you might be better suited to an antidepressant that has a stimulatory effect. By reading as much as you can about antidepressants and speaking with your doctor, you can find the information you need to decide if antidepressant therapy is right for you.
You might also like...
i have manic depression and i would like to know will i have this sympton for the rest of my life ?
tip
- 16-Oct-12 @ 7:25 PM